How do I navigate millions of items?
Lots of our clients want us to find what's right for them, saving them time and money. We know the best resources for each item and how to accomplish your branding and police your logo. Again, we are glad to do this for you.


However, if you like to shop, you will be utilizing the SAGE search tool, one of the most powerful in our industry. We think you will experience super easy product searching and better "drill downs" than ever before ...

Just hover your mouse over a category on left - like "Bags" ... and you'll see multiple categories. Hover again over one of those and you'll see choices of cloth, paper, plastic, etc.
Promotional Products Work!
We know that promotional products help you build client loyalty. Everyone needs to stretch ad budgets. Logo products allow you to order just what you need. Products that match your branding, your audience, your event.
Kurey Company helps you select the best items to meet your objectives. We deliver smart logo product solutions on-budget and on-time.
Promo Item of the Moment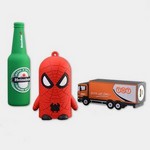 Custom PVC Power Bank - 2200 mAh
Go above and beyond a printed logo and leave a lasting impression with your own customized PVC power bank! Custom designs available in 2D and 3D shapes, from tubular shapes to mini figurines. Simply p...
$19.00 - $25.00
What Our Customers Are Saying

Please feel free to use any or all of my words about you, your company and my wonderful experience in working with you. And yes, I have had other experiences with promotional companies that weren't a...
Ann
New Kurey Client
Feb 16
Apparel | Made in USA | RUSH